Jenn D' Eugenio
Founder / Curator | Women in Vinyl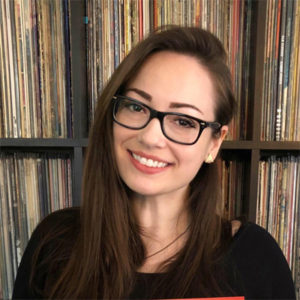 Jenn D'Eugenio is the sales and marketing administrator at Furnace Record Pressing, and vinyl enthusiast for over 18 years. She is the founder and curator of 'Women In Vinyl'; and is dedicated to the art and creation of vinyl.
Her background spans that of designing textiles for Fortune 500 fashion companies to career advising for one of the top art colleges in the country; however, Jenn's passion for vinyl has lead her to a career in helping to manufacture the physical product for bands, and both major to independent record labels.
She has most recently launched a site and future nonprofit called 'Women In Vinyl' to empower women working in the vinyl industry and to help young women who may be interested in this career path achieve their goals.