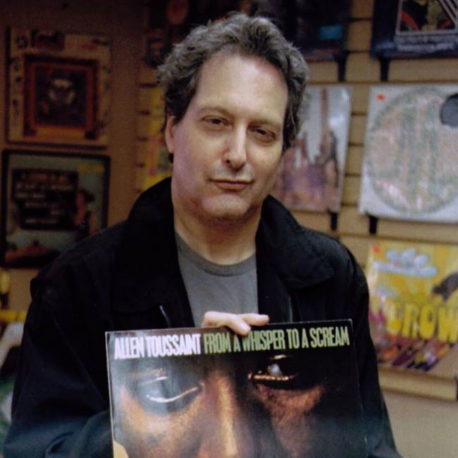 Larry Jaffee
Program Director | Making Vinyl
Larry Jaffee bought his first record as a 14-year-old (the Rolling Stones' Hot Rocks), the start of a lifelong obsession. Based in New York, Jaffee first wrote about the music industry professionally while he was still in college. His writing has appeared in The New York Times, Rolling Stone, Vibe, Record Collector, Wax Poetics, Wire, The Word, The Audiophile Voice, Billboard, Tower Records' Pulse, Popular Music & Society, BMI Music World, The Wiz Beats, The Beat, Good Times, amNY, Mother Jones, Hollywood Reporter, and High Fidelity, among other publications. He is a contributor to Rock's Backpages (https://www.rocksbackpages.com/Library/Writer/larry-jaffee).
Jaffee edited a CD/DVD trade magazine called Medialine from 1998-2005, and was conference director of the annual Entertainment Media Expo in Hollywood. In 2003 Jaffee founded the Alex Awards in honor of Alex Steinweiss, who created Columbia Records' first album cover in 1939. He's worked as a publicity and promotion for various musicians, dating back to 1978 when he stocked Long Island bar jukeboxes and radio stations with a local band's 45-single. He also wrote the liner notes to the surround/Monster Music release of George Benson/Al Jarreau's Grammy-winning album Givin' It Up.
When he's not spinning vinyl or combing record bins at thrift stores, he's teaching as an adjunct professor media studies at the New York Institute of Technology and St. Joseph's College or working on his 25-year-old quarterly fanzine about EastEnders, the popular British TV series (http://www.wgazette.com).